SpeccaFlow
Helping doctors see the unseen in tissues
Clinical Use Cases
Plastic & Reconstructive
Surgery
SpeccaFlow helps surgeons assess the vascularity of transplanted tissue by continuously monitoring the change in blood supply in the transplanted tissue.
Burns
& Scalds
SpeccaFlow can help predict the outcome of burns at an early stage. It can measure the severity and depth of burns by immediate measurement of tissue perfusion.
Accidents &
Injuries
The vasculature of these detached skin flaps can be examined and monitored by the surgeon with SpeccaFlow to make better treatment decisions.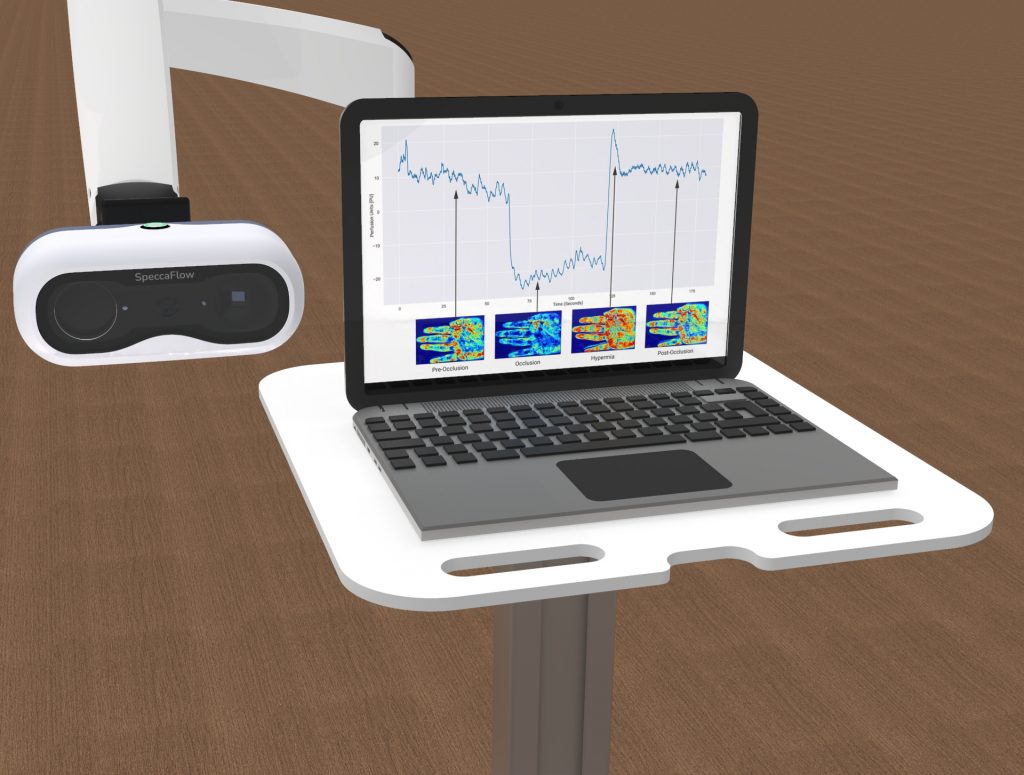 SpeccaFlow
A companion for doctors and surgeons to explore tissue perfusions in a novel way. The non-invasive device along with the patient management suite makes pre and post-monitoring after surgeries easy for the clinicians.
Newsletter
Stay up to date with our latest products and offers by signing up for our newsletter below.
You will be the first to know all about our new products and webinars.