Features
Non Invasive
Measurement
SpeccaFlow is a compact non-invasive measurement device which makes take readings a breeze for the doctors or nurses as and when needed.
AI based
Decision Making
Our Aritificial Intelligence decision engine helps predict the potential failure of flaps even before necrosis sets in.
Measures
Microvascularity
Our hardware-tech is capable of capturing the microvascular blood flows accurately. Doctors will be able to select their own regions of interest for specific diagnosis.
Real Time
Monitoring
Once the data capture is complete, the blood flow/vasculature information is displayed near instantly so that doctors can make their decisions quickly and intervene if needed.
Patient Data
Management Suite
Our full fledged patient data management suite helps store the entire history of patient data which can be accessed by doctors even remotely. It will be useful for record keeping and future referrals as well.
Quantitative
Reports
The platform can be used to generate a report containing quantitative data and images which can be shared with the patients.
---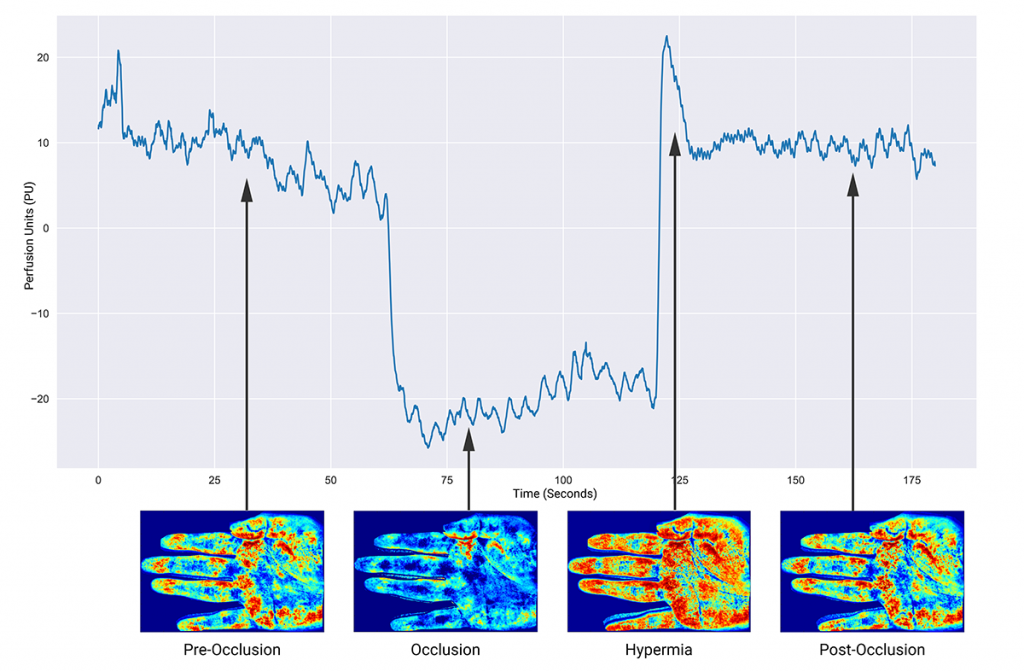 Benefits
Increase DoctorProductivity
Saves the precious idle time for doctors as the readings can be taken by nurses after the surgery and can be relayed to the doctors remotely.
Identify Vascularity Issues Early
The real time plots and the AI based engine helps make quick decisions post surgery regarding the status of the tissue.
Reduce Patient Discomfort
The regular pin prick intervention and assesment can be entirely avoided with the use of SpeccaFlow's non-invasive measurement techniques.
Case Study
If you wish to try out our device or contact us, drop us a message here or you can mail us directly at hello@epocare.in.
We are here to help and answer any questions you might have.